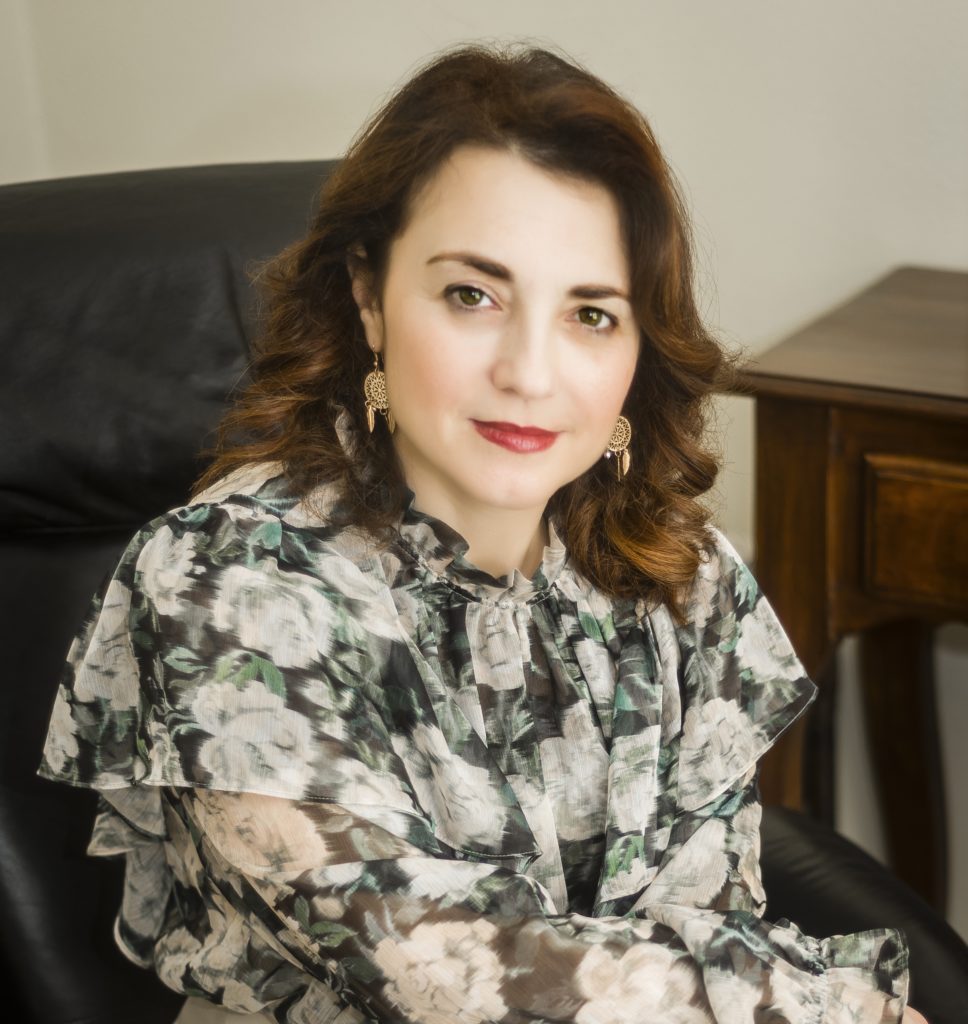 Graduated at the University of Turin in Psychology, clinic and community orientation, mastered in Psychotherapy at the Italian Institute of Group PsychoAnalysis , since fifteen years, I have been practicing the profession of psychologist as individual, group and couple/family psychotherapist. In addition, for more than five years, I have been satisfied conjugating psycho-dynamic psychotherapy with the EMDR technique—not only for post-traumatic stress disorder, but also in other psychodiagnostics cases, such as depression, panic attacks, obsessive- compulsive disorder and food matters.
Bullying, cyberbullying and abuse generally form part of my most active practice. Thanks to my training in music and therapy, I not only deal with school-aged minors, teenagers, young adults and not, but also with children in the age range between 0 and 3 years, in the presence of their mothers, or elderly people with difficulties, if the language, at the basis of a traditional therapy, is not mature or intact. In addition, my sensitivity as a poet and author makes me inclined to support and guide expression and creativity in patients in the remission phase — as well as to rehabilitate from suffering and trauma.
"No bird soars too high if he soars with his own wings." 
William Blake
"Life is a journey in which we search for a home — traveling through many universes, some given birth to around us, others inside.
Amid this journey we may encounter both twisting mazes and unexpected speed bumps. Some more profound than others.
We search for the solutions.
We crave insight.
Therapy is a seeking out of restoration and eventual balance. Indeed.
But it can also be a tool for crafting all aspects of personal evolution and development. Soul, body and mind.
Perhaps a brand new path.
A new way of self discovery and universal understanding
Keenness devoted to flight.
Clean air.
Then serenity.
A cool stream for the mouth.
The heart kept glorious in its feathers."
Lucia Fontana
Dr. Lucia Fontana
Psychologist, EMDR psychotherapist
n ° 7528 Professional register Reg. Lombardia
He receives in the studio by appointment until h. 21:00
The sessions can be held
in Italian, English, Spanish
Studio / Office: Via Luigi Cadorna, 8/131 in Buccinasco – Milan
e-mail:
Skype: Lucia Fontana PSY